With the aim of simplifying the work of our partners, we decided to provide them with the purchase of the photovoltaic kit free of charge, the complete management of the bureaucratic procedure that accompanies the realization of a photovoltaic system connected to the network.
Through our dedicated platform, the partner will be able to upload and receive the necessary documents, always counting on the assistance of a dedicated technician who will follow all the bureaucratic steps: from start to finish.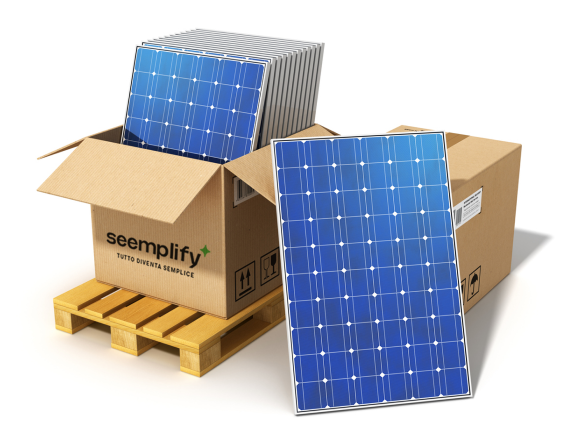 The bureaucratic procedures that will be followed by our technicians are:
connection procedure to the distributor (e.g. ENEL Distribuzione, ACEA, etc.)
census of the photovoltaic system on the TERNA GAUDĺ portal
application form to the GSE for on-the-spot trading or dedicated collection
The work of our technicians takes place in parallel with the installation process through a simple exchange of documents with the partner which will take place on the web platform and dedicated App.

For more details see the Special Conditions Sheet